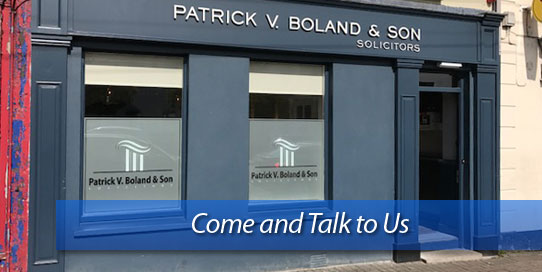 Disclaimer
*In contentious business a Solicitor may not calculate fees or other charges as a percentage or portion of any award or settlement. Please note that no Solicitor/client relationship or duty of care of any nature shall deem to exist between Patrick V Boland & Son Solicitors and you until you have received a written letter of engagement from us.
Patrick V Boland & Son Solicitors LLP

Services we provide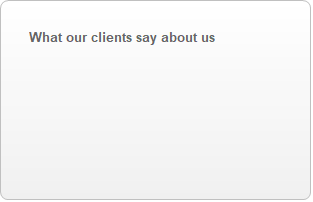 Patrick V Boland & Son is a long established legal practice in Newbridge, Co. Kildare and has been providing legal services to the general public for in excess of seventy years.

The practice offers a very comprehensive range of legal services covering all aspects of law and specialising in personal injury claims for which the practice has established a countrywide reputation.

The practice has been involved in many significant cases setting legal precedents and in particular a case vindicating the rights of a Claimant to be legally represented when dealing with the Personal Injuries Assessment Board. Our practice also handled the first and the highest number of Army Deafness Claims. The practice is geographically located close to the Army Military base in the Curragh.

The objective of the practice is to provide our clients with a friendly, confidential, professional and cost effective legal service.

Our goal is to ensure that the client, at the conclusion of a case, is entirely satisfied with the service provided so that they in turn will recommend the retention of our service to others.